In my previous two articles, I breifly touched on the website design and development process and cost expectations. In this article, I will discuss the timeline, and what goes into the planning, implementation and roll-out of a website. There are a number of factors that affect the time frame for website development - and many hold true regardless of whether the website is new or being redesigned; and whether a template is being used, or a new one being created.
Much like explaining why the cost varies, explaining the time constraints involved in website design and development can be awkward. So lets break this down into three categories:
Website Design
Website Development
Website Roll-out
Website Design
involves generating a layout of the entire website, as envisioned thru detailed discussions between the designer and the client. Larger firms have designers who work purely on the ethsetics of the layout, then transfer the project to a developer to implement the design into a tangible website.
We'll keep the following section from the previous article, because it IS relevant to this article, as well.
"Generally, when starting a new design, or even a re-design, the process begins with a wireframe. What is a wireframe? It's basically a sketch a designer creates to display his/her vision on the layout of the website.
(wireframe sample from Liveinspiredmag.com)
The goal of the wireframe is to show the client the deigner's idea for the overall layout. This can be done on paper, chalk/white board, digitally in Figma, Photoshop or many other computer or mobile device applications. The wireframe process generally uses 50 - 60 hours of a design budget - dependant upon the client's acceptance of a design. The 50 - 60 hours is also dependant upon the number of pages that have to be wireframed out, as well. There's no cookie-cutter, one size fits all budget for a website.The use of pre-designed templates has had an impact on the design process, however. For many non-designers, it's difficult to get an idea of what a website will look like from a wireframe. Templates can fill in that blank for those who have problems mentally visualizing what the results will look like, from just looking at a wireframe. Templates may be free or paid for individualy or thru a subscription. Frameworks like Helix or Astroid in Joomla! and Divi and Elementor in WordPress are fantastic for the creation of your own themes, or obtaining pre-configured templates."
As stated above from the previous article, it's not uncommon for design times to hit 50-60 hours; and often to gets closer to 100 hours - just for the design time. This process also includes the following: information gathering, image determination, page count determination, customer contact methods, map integration, color scehmes, etc... the list can and usually does go on.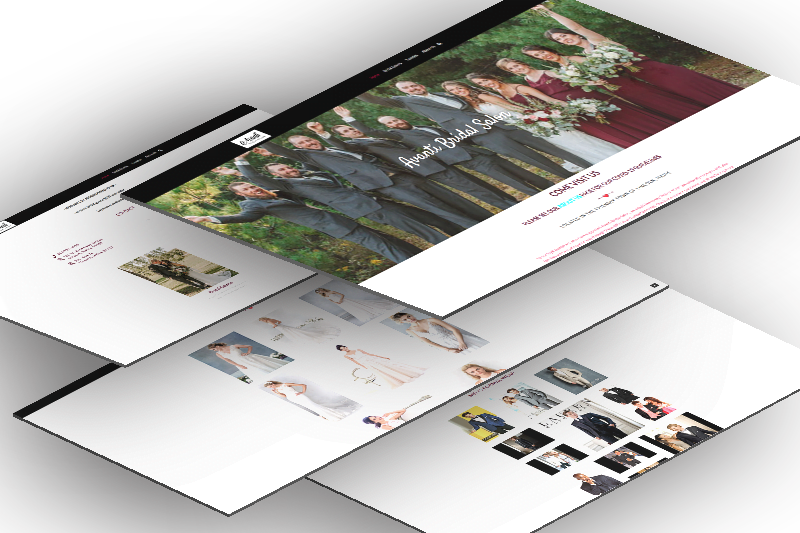 Take for example, a one page website with eight images and 800 to 1500 words on that one page. Many of the aspectes to be considered include punctuation, grammar, image positioning, image size, header size, header type and content, footer size, footer type and content, proper use of colors, section, column, or row animation and effects. Now, multiply that by a website with multiple pages and you can begin to see how the design hours begin to stack up.
Once the overall design has been approved by a client, and the content as well, it's time for the actual
Website Development
to begin. Conventional thinking would be that picking a template would be the quickest route to lowering development time. This is actually true so long as the client is open to going thru a number of templates and picking one, then the design time is lessened, and so is the development. However, making a theme to suit the designer's, and the client's needs is often the route chosen. So is this theme in a common content management system (CMS) like Joomla! or WordPress? Or is it a custom CMS designed and developed by the developer's company. Or, and I shudder at the thought these days, is the design hand coded HTML/CSS/JS/Python, etc... connecting to a MySQL or other database? As you might imagine, the latter takes quit a bit longer if the developer doesn't have pre-coded themes and templates to choose from. And then there's debugging - the process of finding mistakes, fixing areas that just do not look right, and checking the responsive characteristics of the newly created site. Website Development can take quite a while in it's own right, 60 - 200 hours depending upon the variables mentioned above.
Finally, and this holds true with ALL website developers, you need to consider their workload - how stacked up are they on the back end? They may not be able to start the design process immediately. Once done with the design, there may be a workload dealy on beginning the development process. All of these variables can lengthen the time to go live with your new or redesigned website. Speaking purely in generalities, 300 hours is average for concept, design and development of a website. Some go longer, some are shorter - complexity and function are the biggest areas where this fluctuation occurs. These are just websites, and not web-store applications. While internet storefronts are not overly difficult, they do present other areas of concern such as payment gateways, SSL need determination, integration with vendors, the list can and does go on.
Now that your website is designed, developed and bug checked, what now? We've now reached the milestone of
Website Roll-out
, often referred to as 'go live'. This is, by far, the least time consuming part. I've never had one take longer than five hours. That does not mean they do not or cannot take longer. So long as the hosting is ready, and the developer has the access needed, this is usually pretty short. This involves backup up and downloading the the old website, in the case of a redesign, and then uploading and database creation for the new website. If it's a new domain and first time website, then there's no backup needed - just upload and complete any database actions necessary for the website.
And thus ends the three part website design expectation article. I apologise for the delay in getting this one out. Life has a way of interfering with plans sometimes. So I guess the take-away from this series is this: no two websites are alike, design and development times vary, and due to that, so does the cost. My best advise would be to research your options, ask plenty of questions, and above all,
BE INVOLVED
in the process so you know what is going on.
Until next time, be safe, and God bless.