In my previous article, I breifly touched on the website design and development process. In this article, the process will be intertwined with the discussion of cost of development. Many website design companies offer entry level design packages for $199 - $599 that give a set amount of pages, images, and words per page. Sometimes these packages include hosting, other times not. This is a battle every designer faces when asked 'how much will you charge to make me a website'?
Explaining why the cost can be so much higher often feels awkward. The clients I've spoke with who went that route often regretted it, especially the following year when their hosting fees doubled. I'm sure this isn't a business practice of all design companies, but it has happened with some fairly well known businesses. The old adage applies: 'you get what you pay for'.
Generally, when starting a new design, or even a re-design, the process begins with a wireframe. What is a wireframe? It's basically a sketch a designer creates to display his/her vision on the layout of the website.
(wireframe sample from Liveinspiredmag.com)
The goal of the wireframe is to show the client the deigner's idea for the overall layout. This can be done on paper, chalk/white board, digitally in Figma, Photoshop or many other computer or mobile device applications. The wireframe process generally uses 50 - 60 hours of a design budget - dependant upon the client's acceptance of a design. The 50 - 60 hours is also dependant upon the number of pages that have to be wireframed out, as well. There's no cookie-cutter, one size fits all budget for a website.
The use of pre-designed templates has had an impact on the design process, however. For many non-designers, it's difficult to get an idea of what a website will look like from a wireframe. Templates can fill in that blank for those who have problems mentally visualizing what the results will look like, from just looking at a wireframe. Templates may be free or paid for individualy or thru a subscription. Frameworks like Helix or Astroid in Joomla! and Divi and Elementor in WordPress are fantastic for the creation of your own themes, or obtaining pre-configured templates.
Divi and Elementor are competing themes for WordPress. Both are highly functional, easy to use and very efficient on a web server. Cusomization on pre-configured templates does cut time off of the design process, and gives a client an immediate idea of what their website will look like.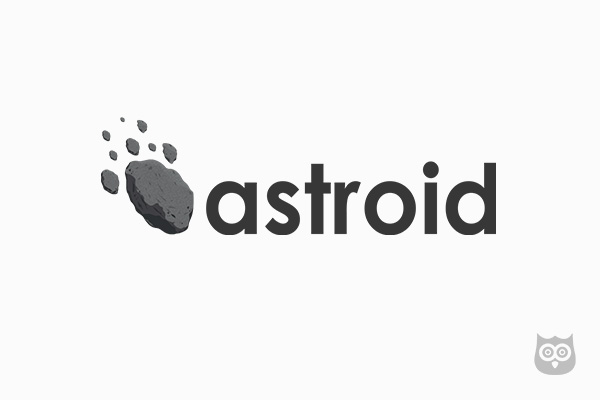 The Astroid framework was developed for Joomla with the goal to make website development within Joomla! easier, and some would say more like WordPress. Theme and template creation in Joomla! hasn't always been easy, but frameworks like Astroid have helped it come a long was from  where it once was.

Helix is another Joomla! framework. it offers many of the same features and design ability available in other frameworks in Joomla!, with the overall goal to be increased productivity, and easy to create and maintain templates that are functional and beautiful. 
There are many more Joomla! and WordPress options available, and they all do similar things for a designer and client. From my perspective, one of those things is save time and money. When a website is custom designed and coded, you can expect a minimum of 200 hours of development time, largely driven by the size and features of the size. The larger (number of pages), and the more features (UX, databases, interactivity, etc...) increases the development times, and hence, the cost. The average cost of design and development time is about $75 per hour; and at 200 hours that translates to $15,000. 
Obviously, the least costly way for a business to get a website would be to design one themselves. Many hosting companies, mine included, offer website builder options where the client can build their own website. While functional, Weebly and Wix only offer so much in the way of customization options, and for good reason. If you don't have a background in CSS, styling your website is tough. However, while these site builder options are cheap, and sometimes free, the real cost is in your time that is being taken away from running your business.
I recently completed a project that was originally a 40 - 50 hour projected website. This website suffered badly from scope-creep - new features were being added, multiple re-designs, etc... This particular project grew to 90 hours. Designers have to be careful when feature requests are made, and examples of what a client desires are being shown. While there's many ways to display data, you have to steer clear of the potential for copyright/trademark infringement. These types of things can also cause the hours, and costs, to balloon.
One other thing that should be touched on here is the agreement, or contract. When making a proposal, I go over the process from current site review (if they have one), information gathering, CMS Platform/Theme, design expenses and hosting expenses. Everything is in the agreement so all parties have a clear idea of what to expect. Once the agreement is signed, one third of the design fees are due. The next milestone is the website acceptance, where the client has view the website, and it's ready for move to a production server. At this time, all fees associated with hosting (hosting, SSL certificate, etc...) plus the second third of the design fees are due.
The final step is to move the website from the development server to the site's permanent place on the web. There are almost ALWAYS little hiccups during this process - image links that are broken, page links not quite right, etc... Once the site has undergone a complete review by me, and these issues are fixed, I sit down with the client for a final review of the finished website. When the client agrees the site is 'done', the final third of the design fees are due.
In the next article, I'll discuss the overall timeframe, from start to finish, to shed some light on the design and development times involved with creating a new website, as well as a redesign. While the two types of projects are similar, each has it's own pitfalls to be wary of.
Until next time, be safe, and God bless.